About Us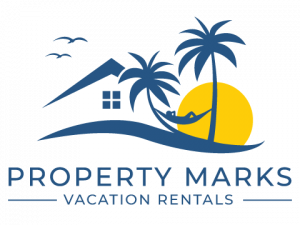 Property Marks, LLC is a vacation rental business owned by two long-time friends. We currently have 15 different units available in three different locations.
The story of the Property Marks began when the Marks met while working for the same company in Pennsylvania in 1996. Mark P. moved to Florida in 2003 and Mark S. moved to Chicago in 2007, but the two remained good friends.
Fast forward to 2018, when Mark P. became an Airbnb host, renting out the guest room in his personal home. He enjoyed hosting guests so much that he partnered with his old friend to purchase a quadplex in Downtown Melbourne in 2019. We fully remodeled all four units at The Riverview over the next nine months, and they quickly became some of the most popular short-term rentals in Downtown Melbourne. In October 2020, we purchased Tranquility, four oceanfront units in Melbourne Beach, and in September 2021, we added the historic Crane Creek Inn to our portfolio.
Managed by Mark P. and his wife Meghan, our properties collectively maintain nearly-perfect 5 star ratings. We have a 4.98 star rating after more than 1500 reviews on Airbnb alone. You are in good hands when you stay with us.
Mark and Meghan are the Innkeepers at the Crane Creek Inn. We have a room in the upper level of the main house, but often stay at our personal home, located only 5 minutes away. Should you need anything at all during your stay, we are only a text message away.
We look forward to hosting you!