Downtown Melbourne, Florida
Location, Location, Location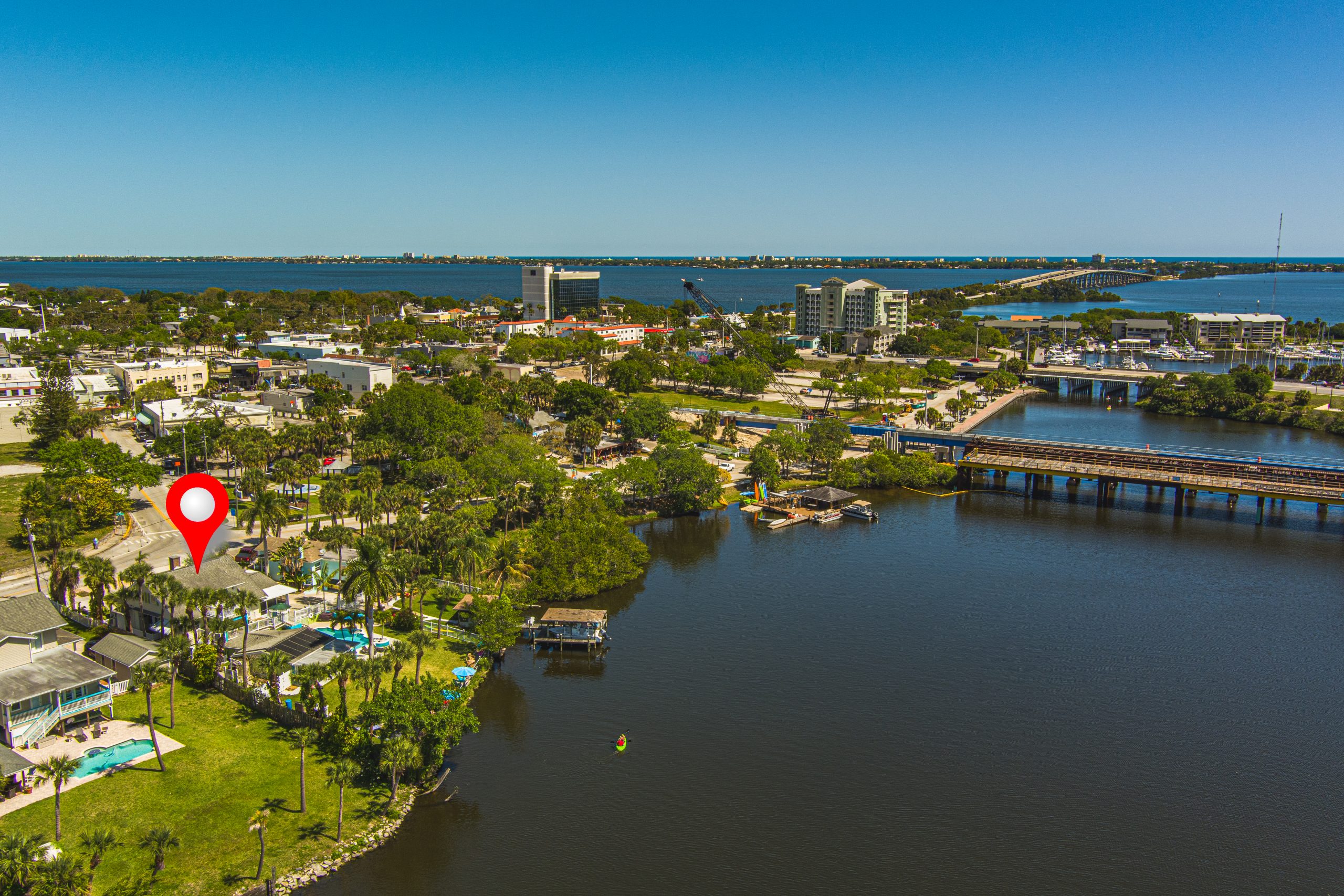 Our Inn is located in a quaint neighborhood, just one block south of everything Downtown Melbourne has to offer. There are numerous restaurants, breweries, bars, and shops within walking distance. We provide kayaks and fishing poles for our guests to use for no additional charge, and there is a bait and tackle shop with stand up paddle boards and boat rentals available less than one block away.
We are located 2 miles from the Melbourne Airport (MLB) and 2.5 miles from the ocean. Uber and Lyft are readily available in the area.
Accommodations
Two Ways to Stay
All of our rooms offer high-speed WiFi, streaming live TV, a mini-fridge, a microwave, complimentary coffee (Nespresso machines), and contactless self check-in. Our heated pool, flattop grill, washer/dryer, picnic table, hammocks, kayaks, and boardwalk are shared by all guests.
We have two types of rooms available, depending on the experience you prefer.
Bed & Breakfast
If you prefer a larger but shared living area, be sure to book either the Heron, Ibis, or Osprey rooms in the main house. These private rooms have their own outside entrances and private bathrooms, and they can be locked off from the rest of the house, but they also have access to a shared living room, dining room, and a full kitchen.
Continental breakfast (available in the shared kitchen, 24/7) is provided for guests staying in these three rooms only.
Guest Suites
If you prefer to have entirely your own indoor space, you will want to book one of our three suites located around the pool deck: Manatee, Dolphin, or Mangrove. These suites each have a private bedroom and bathroom, and the Dolphin Suite has a full kitchen as well.
Breakfast is not provided for guests staying in these three rooms, nor do they have access to the main house.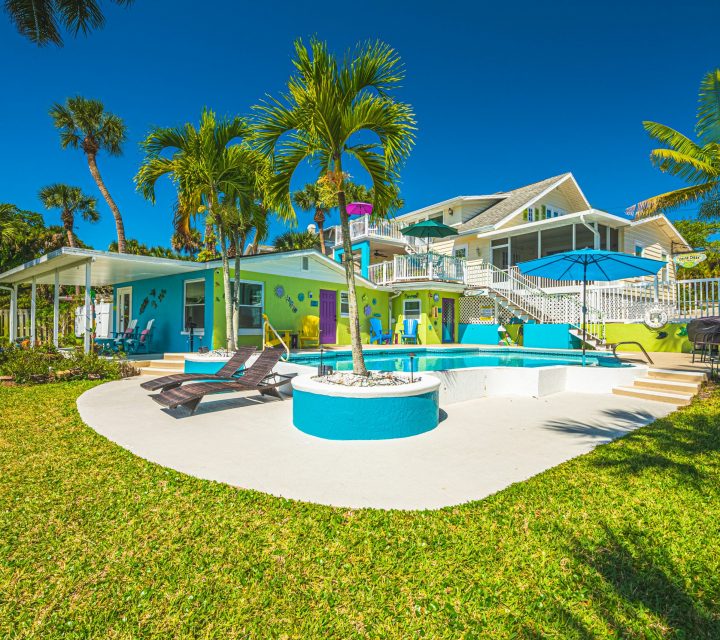 The room prices displayed above are our minimum nightly rates for each room and do not include the $75 Cleaning Fee (charged once per stay), Sales Tax (7%), or Brevard County's Tourist Development Tax (5%). Prices are software controlled and increase on weekends and during higher-demand times.
Plan
Availability & Pricing
Check availability for individual rooms by clicking on their names in the section above.
To see which rooms are available for specific dates, browse through the calendar below or enter your dates here:

*Please note that we have a two-night minimum stay, except for same-day bookings and dates that connect with existing reservations. Due to our reservation process, all same-day reservation requests made after 9:00 p.m. must be made through Airbnb.
Reviews
We have worked hard to make this amazing property better than ever since purchasing it in September, 2021.
We encourage you to read reviews of the Inn at TripAdvisor and browse through the reviews for all of our properties on Airbnb. You are in very good hands when you stay with us!